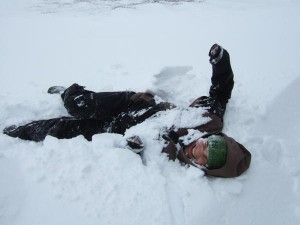 Norsk
Eg er ein sunnmøring og sivilingeniør med fast tilhaldsstad i bartebyen. Der har eg sambuar, 2 barn, katt og eige firma. Når eg er på jobb, utviklar eg programvare som konsulent. Når eg ikkje er på jobb og har litt tid til overs, hender det fortsatt at eg programmerer litt, skriv ned nokre ord eller les SF | F.
Profesjonelt brenn eg for programvarekvalitet på alle nivå, medan eg elles er interessert i emner relatert til singulariteten. Vel, nokre av emna er kanskje ikkje særleg nært relatert, men eg tykkjer der er mange politiske emne, også i Noreg, som ikkje er særleg framtidsretta.
Med venleg helsing,
English
Coming from the outmost west of Norway, with a clear view of the Atlantic, I got an affinity for neo-norwegian, wind, salty air and football. It may thus come as a surprise that I live in Trondheim, where it apparently is snow all year round. There I got my MSc in computer science, work as a freelance software developer and live with my family with two kids and a cat. In my spare spare time I may program some more, read some SF | F and maybe try to write something.
Professionally I look for software quality at all levels of the development process, whereas I otherwise get interested in the singularity and the improvements it may give to our world. I intend to write about some of this, and although it may not seem related, I think that politics have a big say in the matter.
Best regards,
Lars Ivar Igesund